Looks are everything in stylish Sweden, where natural beauty inspires architecture, fashion and design. Rocky coastlines, sparkling lakes and swathes of untouched forest set the scene for offbeat boutique hotels of world-class calibre, while proximity between town and country means urban adventures can easily be combined with wilderness breaks.
Becoming a country famed for its exciting places to sleep, Sweden is home to Icehotel, Treehotel and the brand new Arctic Bath. Below are some of our favourite Sweden holiday ideas for inspiration.
"Sensible, pragmatic advice borne out of Emma's personal experiences made our Swedish Lapland Extravaganza exactly that. Fabulous! I cannot recommend this company highly enough"

Mrs Lynda Blackwell
Enveloped by forests where moose and reindeer graze, some of Swedish Lapland's best hotels are destinations in their own rights. Spend the night in a masterpiece suspended between trees, enjoy a sauna on a floating platform encased by birch twigs, or snuggle into a seasonal frozen palace sculpted entirely from ice.

Wherever you go, attention is always focused on nature: in summer, kayak safaris are complemented by campfires and wild swims, while winters are perfect for husky rides, cross-country skiing and skating across thick ice. Aurora expeditions form part of much broader adventures, including immersion in local Sami culture with evenings spent in a traditional lavvu.

Even cosmopolitan cities are intrinsically linked to the outdoors. Gothenburg and Stockholm occupy their own archipelagos, with pretty summer cottages decorating islands fringed by beaches and woven with hiking trails. Like their neighbours, Swedes practise 'allemansrätten' (or Everyman's Right), meaning the environment is open for everyone to explore.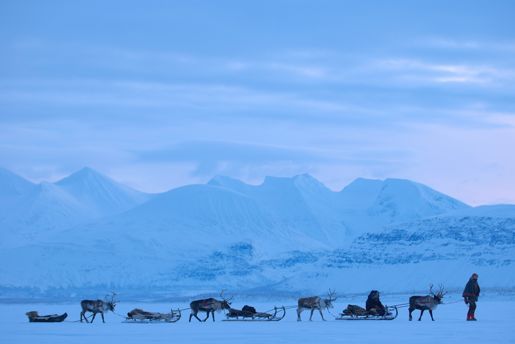 Lapland
Welcome to the Arctic region of Sweden, where adventure reigns in endless forest, against a dramatic backdrop of mountains and coastlines. Massive in area, Lapland boasts some of the world's best views of the Northern Lights from October to March, or choose to travel in summer under the everlasting light of the midnight sun. This untouched slice of Sweden, where lynx, elk and wolverine roam free, is home to some of the world's most famous places to stay including the original and very elaborate Icehotel.
Jämtland & The Bothnian Coast
Bordering the Gulf of Bothnia is a slice of Sweden's east coast, a dramatic coastline marked by historic towns that tell forgotten stories from the 18th century. Wander along the coast and you'll find laid-back university towns like Luleå and preserved church towns whose storied wooden cottages conjure scenes from times long past. Venture farther northward along Höga Kusten, where villages give way to raw vegetation, fjords, beaches, and an otherworldly countryside that makes for some of the best summer mountain biking.
Stockholm City Breaks
Stockholm's lure lies partly in the feeling one gets while there—that it isn't all that urban, yet boasts some of Europe's most distinctive cultural gems. Scattered throughout a series of islands between Lake Malaren and the Baltic Sea, the city beautifully blends the historic and modern with land and sea. Whether escaping to its world-class museums and galleries, medieval jungle of cobbled streets, or wooden houseboats, the capital's diversity will capture the heart of any traveller.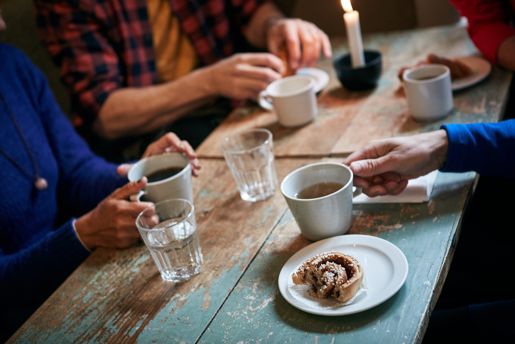 Swedish Fika
Swedes know how to relax. Incorporated into daily life is the famed Fika, the almighty coffee break. Not be confused with the grab-and-go coffee culture that permeates much of the Western world, Fika is a chance to slow down and appreciate life's goodness. Coffee is always involved, and baked goods never fail to make an appearance. Alingsås in West Sweden, has been coined the capital of Fika. Here, guided tours tell the story behind the town's café culture and Sweden's love affair with coffee.
Fika is a chance to slow down and appreciate life's goodness. Coffee is always involved, and baked goods never fail to make an appearance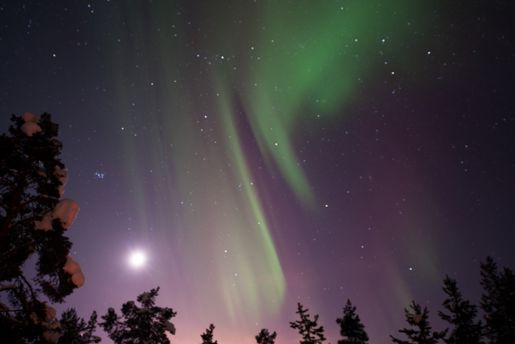 Northern Lights In Sweden
September begins a dazzling show of skyward light in Sweden, and it's one that lasts throughout winter. One of the world's best countries on earth for Northern Lights spotting, Sweden is home to the mystical "auroral zone," which is a ring of light emissions that sits 2-3,000 kilometres beneath the globe's magnetic pole. Translation: prepare yourself to be awed by a kaleidoscopic show of light. The farther northward you venture, the brighter the aurora becomes due to pristine air quality and distance from cities.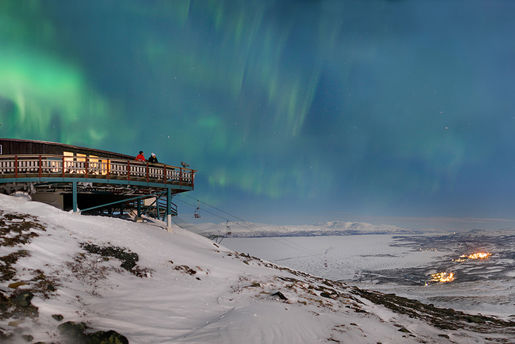 The Aurora Sky Station in Abisko
Northern Lights enthusiasts ought to prepare themselves for what's been termed the greatest place on earth to experience the Aurora Borealis. Poised in the centre of the auroral zone, in Abisko National Park, visitors to the Sky Station are greeted by either a chairlift above the stunning mountain scenery or a midnight sun hike, depending on the season. At the top an outside terrace and lookout tower provide incredible views, whilst inside an aurora exhibition and a café selling hot drinks and souvenirs awaits. 
Wonderful places to stay in Sweden
Wherever you'd like to go in Sweden, get in touch and speak to a specialist today
Enter your email address for regular news and astonishing competitions