No two winters are ever the same at the world's most elaborate igloo, where guests can sleep in frozen artworks reimagined every year. Experience the novelty of resting, eating and drinking in a deep freeze and take away stories to last a lifetime. The neighbouring Icehotel 365 is permanently open all year.
Stretching from the Scandinavian Mountains and running south to the sea, the River Torne produces pristine, pollutant-free ice used for more than two decades to create this Narnia-esque hotel in Jukkasjärvi, 200km north of the Arctic Circle. Free from bubbles and cracks it creates the perfect building material for 40 worldwide artists, who collaborate to create temporary masterpieces in the snow.
After a fine dining Arctic meal and a nightcap on the rocks, walk along corridors decorated with ice-crystal chandeliers and wrap up in thermal sleeping bags and reindeer hides for a sub-zero snooze. Steaming lingonberry juice revives senses in the morning, and guests can book a second night in a neighbouring property's warm rooms.
Cooled using the energy from solar panels, Icehotel 365 also offers cold rooms during summer, when the flowing river becomes a playground for water sports and hiking routes into the mountains are accessible.
"Our entire business at Icehotel is dependent on clean water, clean air and untouched nature"

Malin Franck | CEO | ICEHOTEL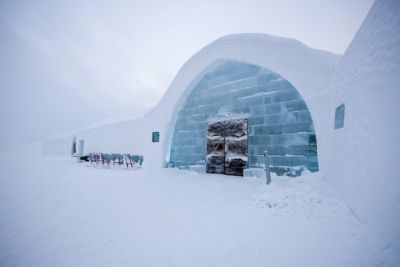 Cold Rooms
Cold rooms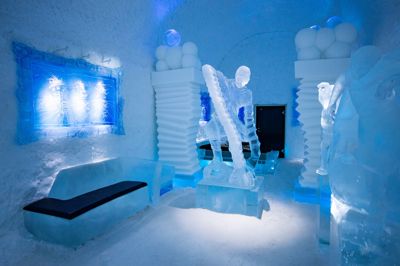 Art Suites
Art Suites
Deluxe Suites
Deluxe Suites
Take me to Sweden's Icehotel
Icehotel | Jukkasjärvi | Sweden
Our Sweden team can't wait to help you plan your stay at the world-famous Icehotel in Swedish Lapland