Scroll to content
For such a compact country, Scotland packs a mighty punch. An epic land of misty glens, craggy peaks and windswept isles, steeped with a magical mix of Celtic and Norse legends. Dramatic vistas are within easy reach but beyond the iconic cities is a vast untamed wilderness waiting to be explored.

Half the size of England with just a tenth of its inhabitants, Scotland is one of the least crowded countries in Europe. Most of the population resides in a narrow belt of fertile farmland, leaving great swathes of ancient moorland, craggy mountains and lush Caledonian forest virtually untouched. 
The rugged terrain is a haven for wildlife. Red deer roam across heather-flecked hills, golden eagles soar above remote island glens. Meanwhile, the convoluted coastline is one of the best places in the world to spot marine mammals such as freshwater otters, minke whales and a million nesting seabirds. 
Walk barefoot along a white-sand beach and kayak through turquoise waters. Bag a Munro before taking a bracing dip in an icy loch. Explore ruined castles then retreat to a cosy inn for a warming dram of single malt whisky. When the mist clears and the rain stops falling, there's no more beautiful place on Earth. 
Scotland Map
OUTER HEBRIDES
The peaty, beach-fringed lands of Britain's wildest corner boast some of Scotland's most spectacular seascapes and rugged terrain.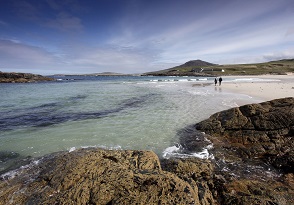 INNER HEBRIDES
Crumbling off Scotland's west coast, from Skye in the north to Islay in the south, this stunning archipelago is perfect for an island-hopping escapade.
ORKNEY
Astonishingly ancient and impressive, Orkney's 70 or so islands, are home to some of the most remarkable prehistoric settlements in the whole of Europe.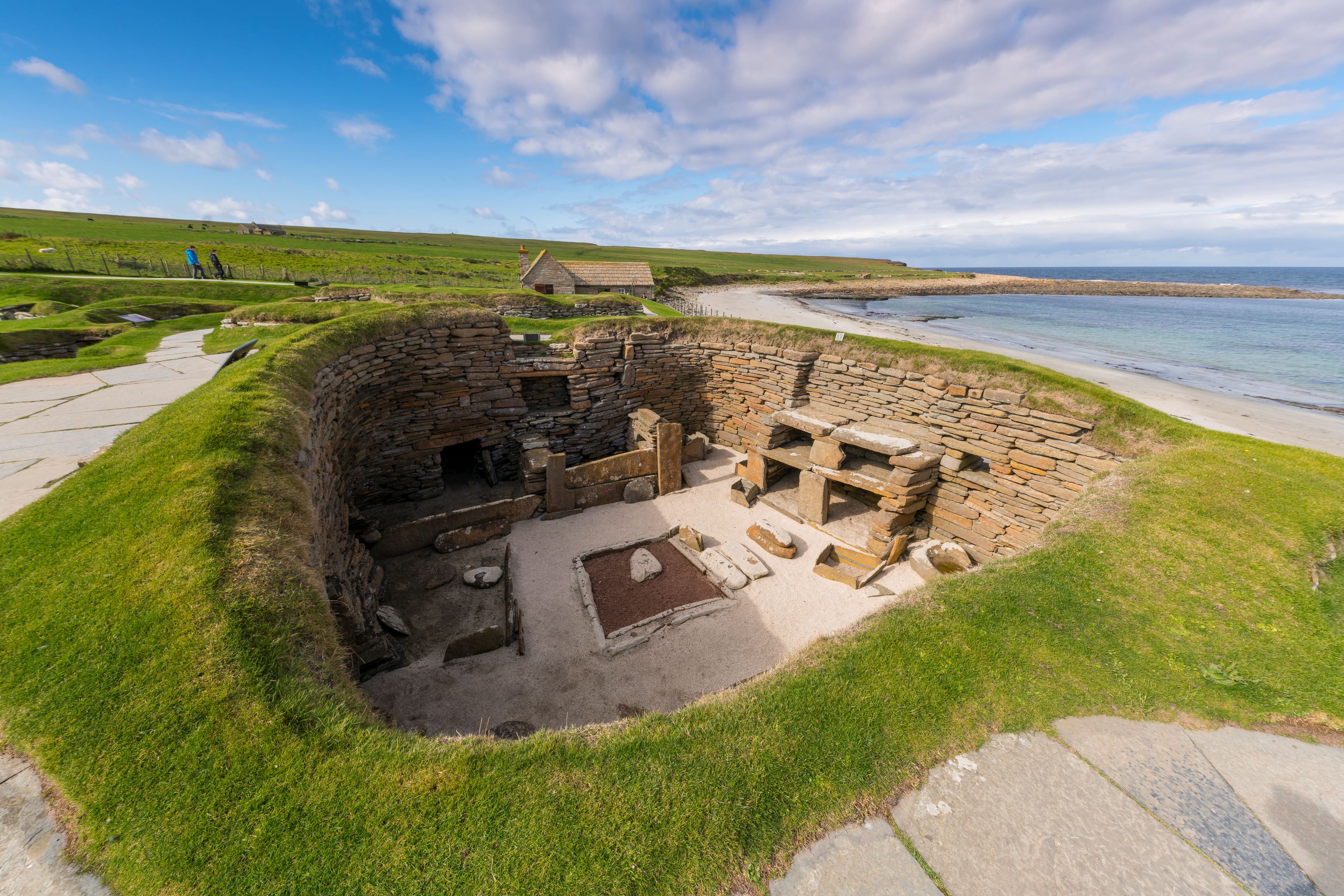 SHETLAND
A spectacular seabird city, more than 100 wild islands, make up Britain's most northerly outpost, famed for its ponies, beaches, and dramatic maritime scenery.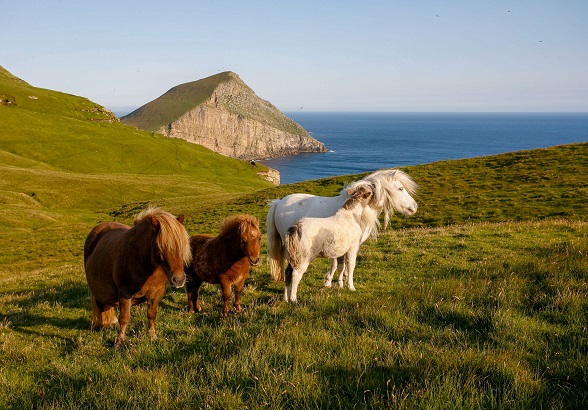 THE HIGHLANDS
Heather-clad hillsides tumble between lofty mountain peaks in this magical land of epic proportions, making it the perfect place for heroic outdoor adventures.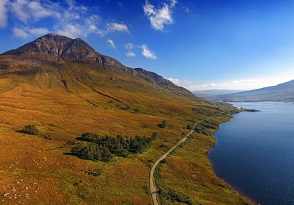 THE LOWLANDS
From the peaceful shores of Loch Lomond to the bustling cobbled streets of Edinburgh, Scotland's lowest-lying region is rich in history, culture and beauty.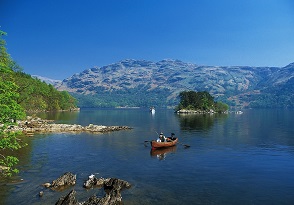 Outer Hebrides
Search for images of the Western Isles and you might think you've found the Caribbean: pristine white sands lapped by impossibly clear water and backed by endless skies. Yet, this Atlantic archipelago is remarkably diverse. From the haunting Callanish Stones of Lewis and the rugged Harris mountains, to the rocky patchwork of the Uists and towering birdcliffs of St Kilda, remote Gaelic communities live alongside an array of wildlife including puffins, porpoises and basking sharks.

Inner Hebrides
These unspoiled islands, off Scotland's western coast, are an easy hop from the mainland via the Skye Bridge or ferry. Known for the dramatic knife-edged ridges of its Black Cuillin mountains, crofting villages and medieval castles, Skye is a photographer's dream. To the south are wildlife-rich Mull with its colourful harbour, the whisky capital of Islay and the brooding hills of Jura, together with dozens of stunning islets that would take weeks to explore.

Orkney
Six miles north of the mainland, Orkney is a fiercely independent archipelago with a bucolic charm. Largely low-lying and fertile, the islands are a pastoral patchwork of rolling hills and sheep-grazed moorland with clusters of cottages and quaint fishing towns. Set amongst the idyllic white sands are Stone Age settlements like Skara Brae and ancient standing stones, while in the far north the dramatic sea cliffs of Westray are a cacophony of nesting seabirds.

Shetland
Windswept and wild, rugged and remote, Shetland is like a paint splatter across the North Sea. Closer to Bergen than Edinburgh, the islands were once a Viking outpost and the landscape is steeped in Norse legends and Neolithic sites. Visit the maritime capital Lerwick, walk along soaring clifftops above deserted beaches, take a boat trip to spot seals and orcas. With spectacular birdlife and scenery to match, a journey here is well worth the effort.

The Highlands
In a country of spectacular beauty, the Highlands are the major draw. Severe glaciation has carved out a dramatic landscape of high peaks and ancient plateaux separated by loch-filled glens. Serious climbers flock to the high-level ridge walks of Lochaber and Glen Coe, while magnificent multi-day hikes can be found in the granitic Cairngorms and coastal mountains of Wester Ross. With five of the six highest UK peaks, this is Scotland at its most wild.

The Lowlands
South of the Highland Boundary Fault, this vast region is home to most of Scotland's cities and 80% of its people. From the heather-clad hills of the Borders to the sparkling lochs of the Trossachs, the landscape is rich in human history, with ruined abbeys and picturesque castles bearing testimony to the country's turbulent past. Many a poet has been inspired by Edinburgh's Old Town, serene Loch Lomond and the romantic rivers of Ayrshire.
We'll send you a complimentary copy of Lonely Planet's Scotland Travel Guide Book when you book your Scotland trip with us

Take to the open road
Scotland was made for road trips. Single track lanes snake across snow-patched moorland. Scenic coastal routes hug rugged clifftops and skirt secluded beaches. Dramatic detours lead to atmospheric abbeys and crumbling castles. Whether you take the sleeper train from London to Edinburgh, fly to Inverness for the North Coast 500, or land on Barra's tidal beach to ferry-hop through the islands, a self-drive holiday allows you to move at your own pace and take in the spectacular views.

Scotland City Breaks
No visit to Scotland would be complete without visiting its historic cities. Each has a unique character and makes a great stop-off before venturing into the wild. Edinburgh is an obvious choice for its cobbled streets, royal castle and world-famous Fringe festival. Glasgow, too, is a creative hub with a vibrant music scene and contemporary galleries. Stop off at Stirling or Inverness before visiting the Highlands, soak up Aberdeen's maritime history or stroll along the picturesque riverfronts of Perth or Dundee.

Where The Wildlife Is
Sparsely populated and wild, Scotland's land, sea and skies offer diverse wildlife encounters. In summer, the Hebrides are a haven for porpoises, minke whales and basking sharks, while orcas hunt for seals year-round off remote Orkney and Shetland. Seabirds flock to the rocky coasts with cute puffins, elusive ospreys and white-tailed sea eagles amongst vast numbers of noisy visitors. Inland, herds of red deer, highland cows and wild ponies graze peacefully on open moorland, while golden eagles soar high above remote northern glens.

Classic Castles & Fairytale fortresses
Every corner of Scotland has a story to tell – and more often than not, it's a bloody tale of treachery and high treason. Fairytale fortresses rise silently out of misty lochs, stately stone bastions tower over historic towns and grand medieval palaces nestle amidst landscaped parks. Many of these national treasures now offer exclusive accommodation. Choose from breathtaking bed and breakfast at Glengorm Castle on the Isle of Mull to 5-star luxury and Michelin-starred dining at romantic Inverlochy Castle Hotel.

Famous Film & TV Locations
With brooding mountains, desolate moors, ancient monoliths and moody skies, Scotland's atmospheric scenery has been the backdrop for many memorable films. Who can forget Bond's epic drive through Glen Etive in Skyfall, or the Hogwarts Express steaming across the incredible Glenfinnan Viaduct? From the rugged Highlands of Macbeth and Braveheart to Edinburgh's stunning Rosslyn Chapel featured in The Da Vinci Code, we can include a number of photogenic film locations within our itineraries. Just don't forget your camera.
Wonderful places to stay in Scotland

Sunset at Eilean Glas Lighthouse, Outer Hebrides

Mealt Falls & Kilt Rock, Isle of Skye

The view across the Wick of Mucklabrek, Shetland

A highland cow

Loch Lomond, The Lowlands

Sunset at Lochan Na H Achlaise, The Highlands

Aikerness Beach, Orkney
We can't wait to help you plan your holiday to Scotland