Scroll to content
With jagged peaks soaring steeply from the surf and fjords chiselled deep into the Earth's crust, Norway's topography is dramatically diverse, providing a spine-tingling backdrop for hikes, kayak rides and aurora hunting. Fishermen's tales have shaped popular culture, and every island and islet has a story to tell.
From the secluded fishing villages of Northern Norway to the tranquility of the Western fjords, Norway is home to some beautiful stays. Below you will find some of our favourite Norway holiday ideas for inspiration.
"We had a wonderful time, experiencing the Northern Lights as well as seeing humpback whales and orcas in the wild while aboard the fabulous Brim Explorer hybrid boat"

Mrs Tracey Poulter | Travelled to Norway in November 2019

Perfectly suited to the wild at heart, a fractured northern coastline demands exploration. Paddle between rocks smothered with seals or take boat trips to discover remote, weather-beaten islands where puffins choose to nest. In winter, orcas fish for herring outside Tromso, and year-round, resident sperm whales and humpbacks visit surrounding shores.

Since Viking times, the sea has been a focus: traditional rorbu cabins fringe coastal towns such as Bergen, cod is often found on menus, and stockfish dried on wooden A-frames (known as hjell) is a common sight.

In a country where nature belongs to no-one and people have a legal right to roam, boundaries are limitless. Famous peaks and plateaus have rightfully earned iconic status, and the mountain-hugging Flam Railway is regarded as one of the most scenic journeys in the world. But lesser known sights are equally alluring and new discoveries are itching to be made every day.
Norway Map
THE FAR NORTH
Gateway to the Arctic, Tromsø and the far north are home to blazing aurora skies and snow capped mountains.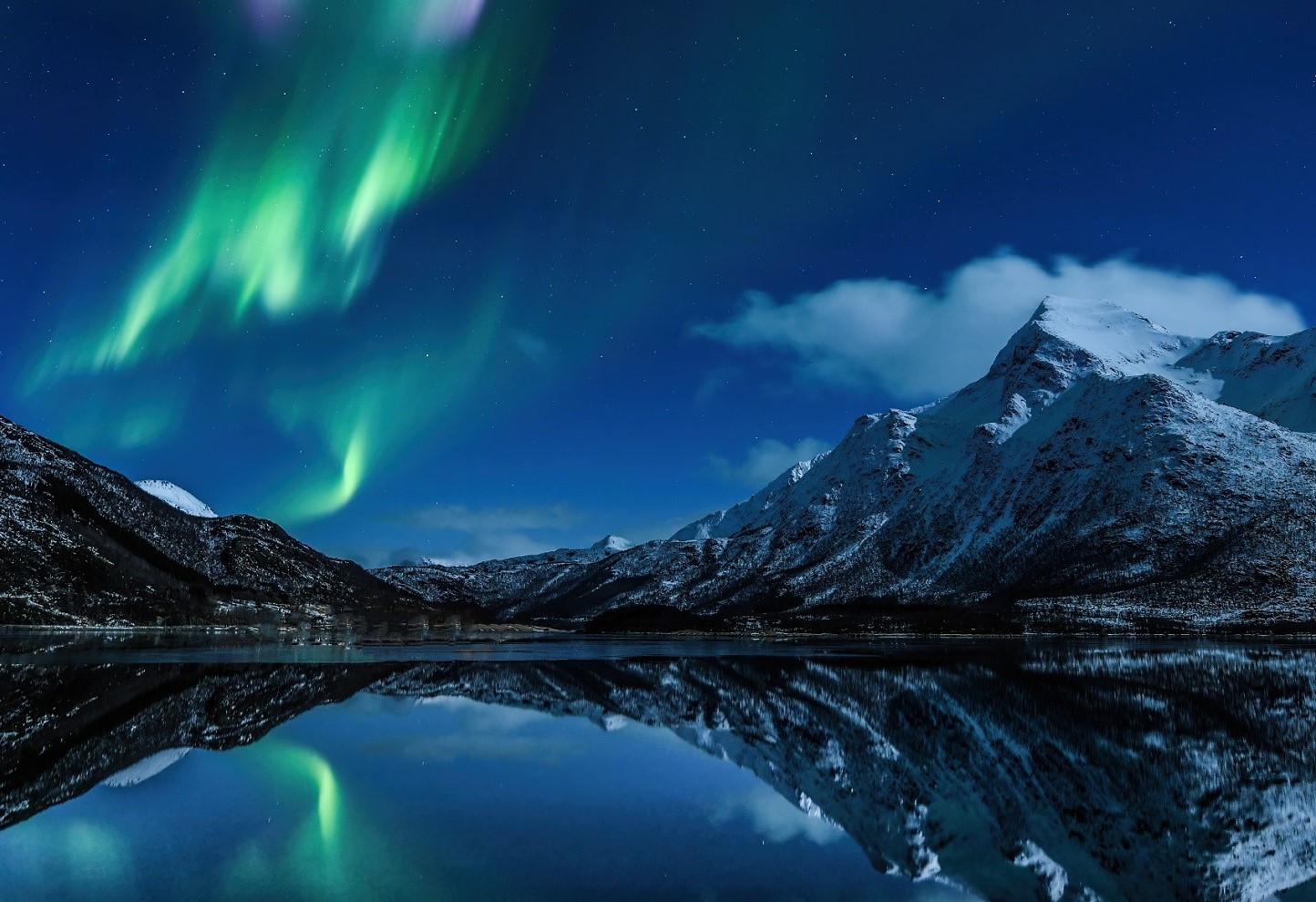 NORDLAND & TRØNDELAG
Thick forests, breeze-swept meadows and vast lakes make up this breath-taking slice of Norway.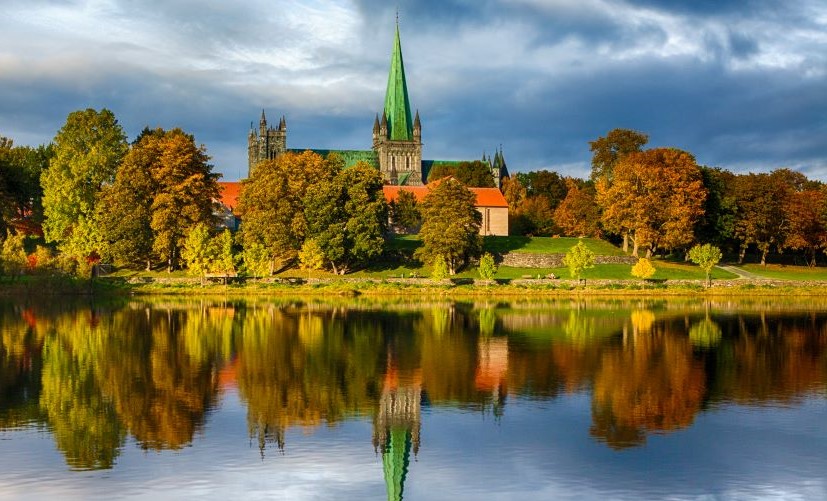 BERGEN & THE WESTERN FJORDS
From UNESCO World Heritage sites to iconic peaks, meet the meandering glassy fjords of the West.
CENTRAL NORWAY
A thriving cultural core meets a network of national parks, Central Norway is a location like no other.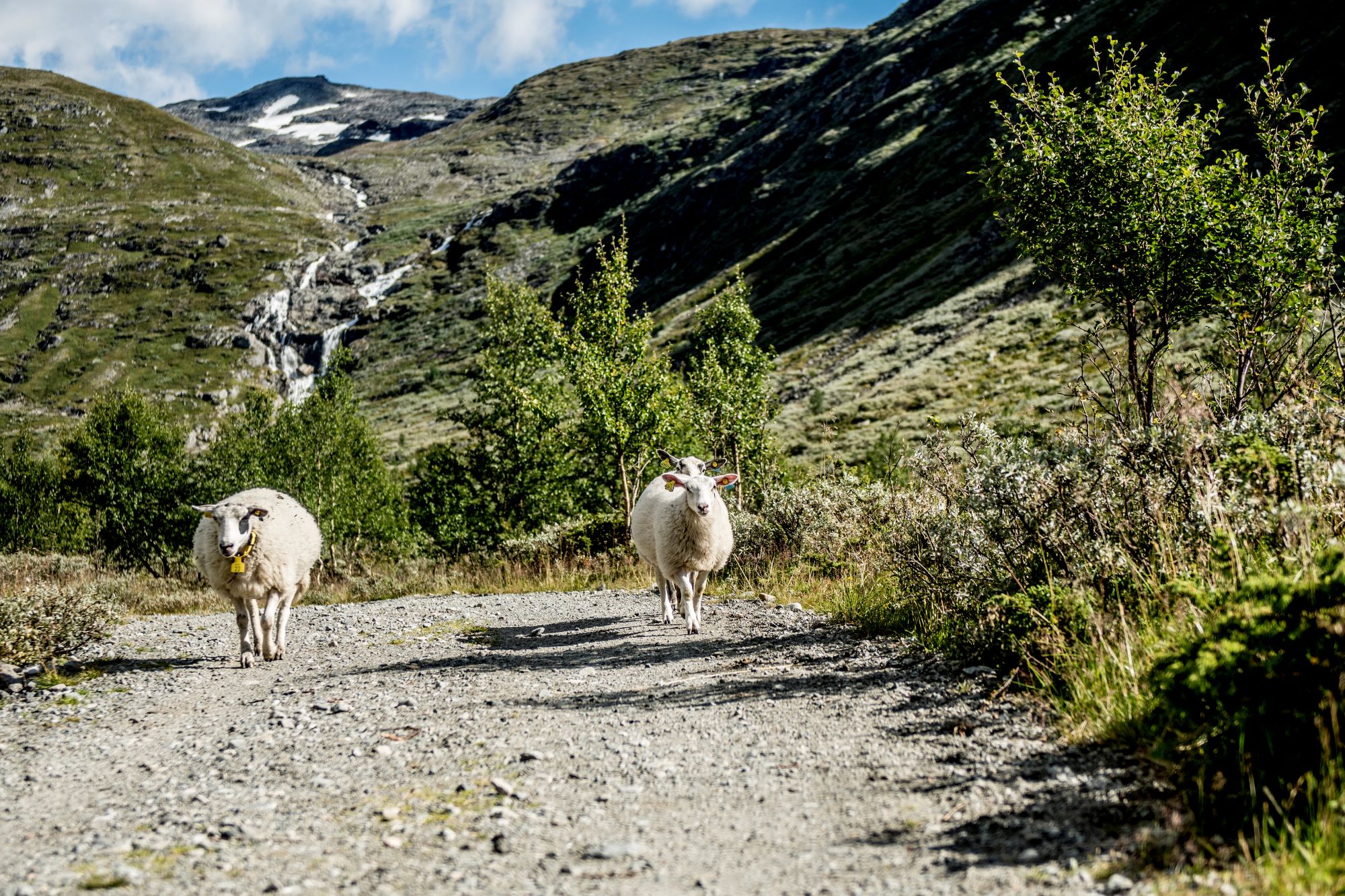 STAVANGER & THE SOUTHWESTERN FJORDS
Stavanger's storybook hillside houses offer the perfect retreat beside the enchanting Southwestern fjords.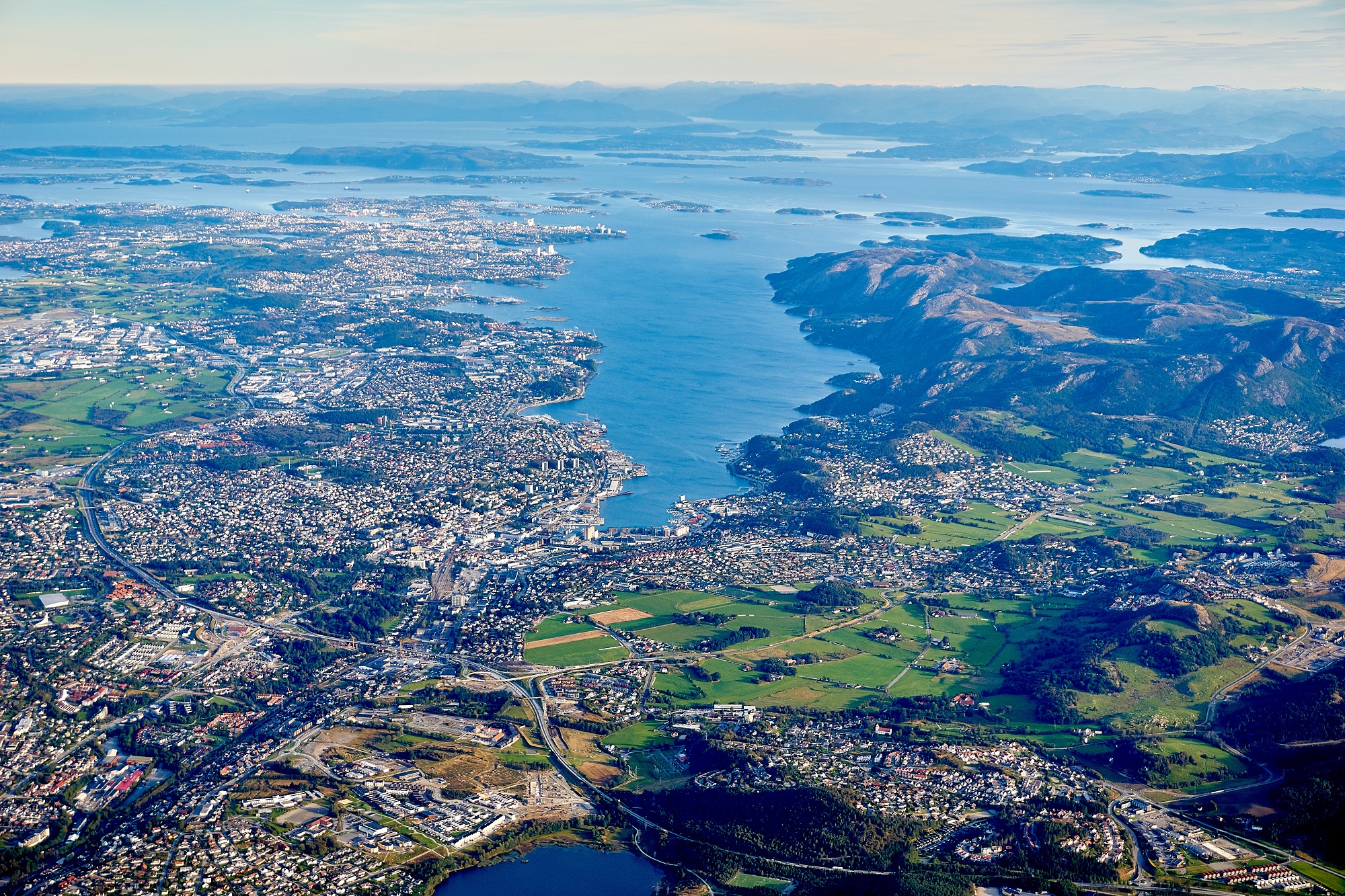 OSLO & SOUTHERN NORWAY
This harbourside metropolis combines art museaums and music venues with direct access to calm, coastal living.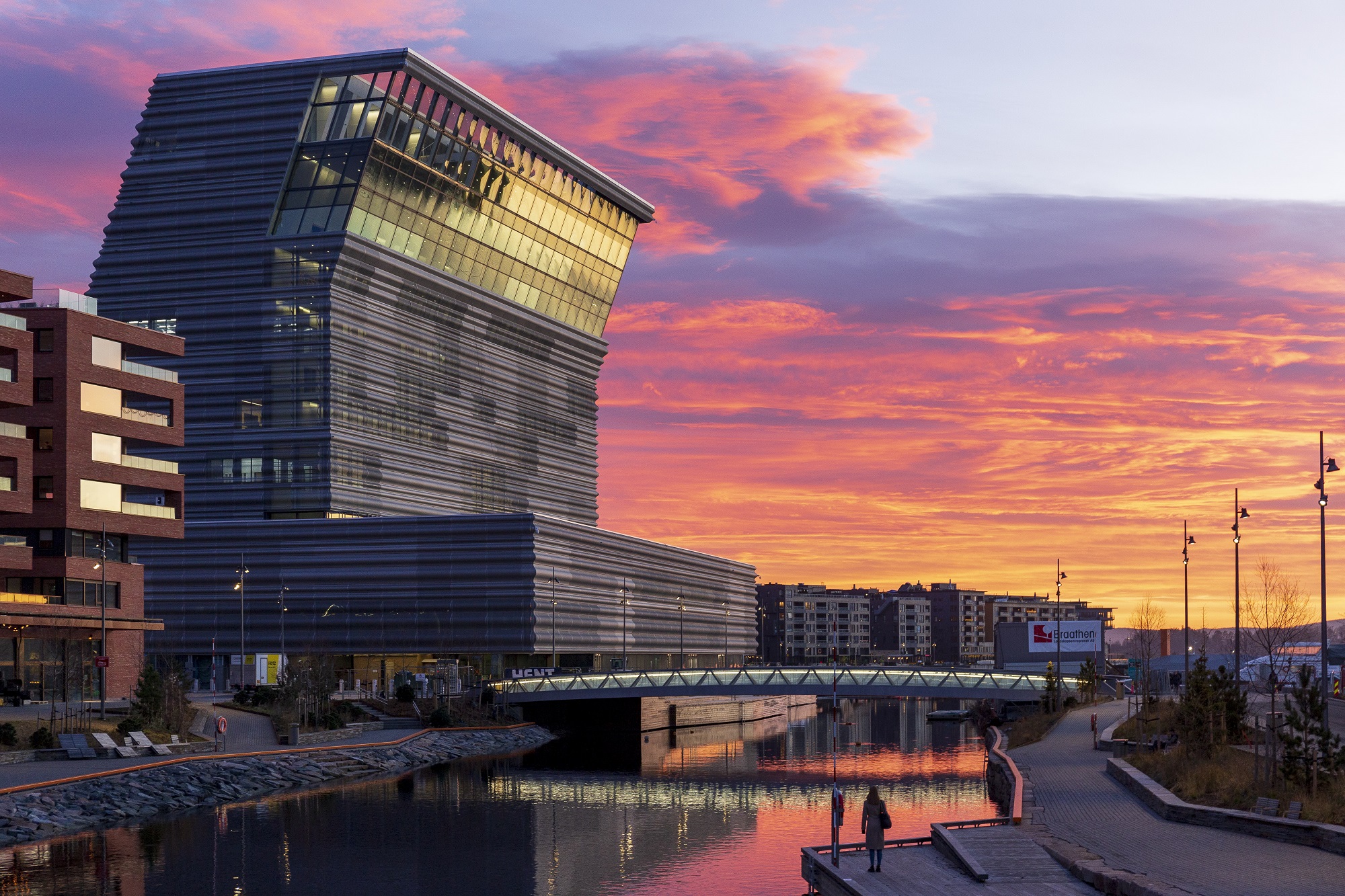 The Far North
Where the northern lights collide with star-lit skies, the undulating topography of Norway's far north must be seen to be believed. Surrounded by snow-capped peaks, fjords and forests, the Arctic capital of Tromsø is a bustling hub combining cultural sightseeing and wild excursions. Spot Orca's in their natural habitat before discovering the snow-shrouded wilderness on husky and snowmobiling adventures. Relax by the shores of the Varangerfjord or feel the glowing midnight sun atop the green peaks of Senja.

Nordland & Trøndelag
Expansive forests, meadows and deep blue lakes make up this thin stretch of Norway. The Nordland Railway begins in Trondheim and extends 729 kilometres, gliding through 154 tunnels and 293 bridges before crossing the Arctic Circle into the town of Bodø. The core of Norway, Trøndelag is a grounding region where the way of life is 'kos', to 'have a good time'. The surrounding regions of Norway are easily connected, and the very best of history, culture, food and nature are blended into a central hub.

Bergen & The Western Fjords
Where colourful timber cottages cling to sloping hills leading to Vågen Harbour, the bustling pathways of Bergen capture the essence of Norway's charm. Home to one of the largest art collections in Scandinavia, visiting the city's museums and galleries is a must, whilst the historic quarter of Bryggen offers an enchanting step back in time. The ideal cityscape to explore the country's infamous viewpoints, hop between breathtaking fjords on journeys to some of the world's most iconic viewpoints.

Central Norway
Tucked between the fjords and Sweden, Central Norway is a patchwork of undulating mountainous plains. From the Olympic park and Lillehammer Art museum to the network of hiking routes through Jotunheimen, Rondane and Dovrefjell-Sunndalsfjella National Parks, the core of the country is steeped in history. Stretching over 5000 kilometres, the Valdres Valley is home to a rural farming community that has dwelled between the glassy lakes and mossy hillsides for generations.
Stavanger from above | Vågen Fotoknoff Sven Erik Knoff | Visit Region Stavanger
Stavanger from above | Vågen Fotoknoff Sven Erik Knoff | Visit Region Stavanger

Stavanger & The Southwestern Fjords
Known for its colourful buildings splashed with bright street art, Stavanger is a thriving cultural hub home to delicious eateries, a collection of museums and harbourside bars. This vibrant metropolis is also gateway to the mighty Southwestern Fjords, where access to white sandy beaches and craggy peaks are just a blissful boat trip away. A journey to the beautiful Lysefjord is a must. Home to Pulpit Rock, this iconic lookout was named one of the world's most spectacular viewpoints by Lonely Planet.

Oslo & Southern Norway
Home to some of Europe's largest art museums and a magnificent opera house, Oslo is bursting with creativity. From the harbour promenade lined with beautiful architecture, fabulous food and music venues, to the lush green islands scattered across Oslofjord, the metropolis meets natural tranquility. Southern Norway is the summer destination amongst locals and it's not hard to see why; stroll past coastal timber houses into the port city of Kristiansand to discover a thriving artisanal handicraft and musical scene.
"We had a very special time, both in Tromso and on Vengsoy Island. Both very different, but both very wonderful. Highlights - hot tub at the cabins in Vengsoy and our Northern Lights trip by Tesla in Tromso..."

Marie | Travelled to Norway in February 2022

The Northern Lights in Norway
From September to March, Norway's skies are plunged into polar darkness and the spell-binding power of mother nature's most famous light show can be seen soaring between the stars. Travel north, across the Arctic Circle and beyond the vibrant cities into cosy corners of the country, where the limited light pollution makes for optimum aurora gazing. From an aurora-chasing cruise to a front-row seat in the luxury of a private sauna and hot tub, catching a glimpse of this mesmerising phenomenon is a must.

Whale Watching
From Tromsø to Oslo, catching a glimpse of these magnificent giants of the water is an opportunity not to be missed. The herring-rich fjords surrounding Norway's vibrant cities are the perfect feeding ground for Humpbacks and Orcas. Our wonderful friends at the Brim Explorer offer a unique insight into marine life. Bringing sustainable innovation to the forefront, hopping aboard their zero emissions, silent catamarans is the ideal way to watch in awe without disturbing their natural habitat.

The Lofoten Archipelago
High above the Arctic Circle a scattering of sand-draped beaches, volcanic rock formations, plunging fjords and tumbling waterfalls comprise the Lofoten archipelago. Rich waters and diverse landscapes provide a natural playground for the adventurous traveller. From winter hiking and skiing under the northern lights, to rafting, scuba diving and surfing under the midnight summer sun, the warming flow of the Gulf Stream makes this destination a must for those wanting to experience Arctic life at a milder pace.
"This trip ticked 3 things off my bucket list, 1. stayed within the Arctic Circle, 2. saw the Aurora Borealis, 3. saw Orca whales in the wild. If you're looking for a unique and hassle free experience to somewhere 'wild', then I would have no hesitation in recommending Where the Wild Is..."

Andy | Travelled to Norway in October 2019

The Flåm Railway
Running from the Aurlandsfjord through Sognefjord and climbing 870 metres to the Myrdal mountain station, no visit to Western Norway is complete without a journey aboard The Flåm Railway. Starting at sea level, 20 tunnels punctuate the steady climb. Gliding past the historic Flåm village church and crystal blue waters, ascending higher in view of cascading waterfalls and hillside farmsteads, it's no wonder this journey has been dubbed one of the most beautiful in the world.

Trolltunga Rock Formation
Towering 1180 metres above Lake Ringedalsvatnet, Trolltunga is the most striking rock formation in Norway. Originally emerging from the icecap that once cloaked large sections of Scandinavia, its distinct form is an experienced hiker's haven. The pristine pathways take a day to climb, where mountain-lined meandering waters are at every turn. For the adventurous explorer, guided hikes with an overnight stay at the mountain camp is possible, perfect for capturing sunrise and sunset on top of the world.
Wonderful Places to stay in Norway

Brim Explorer

Orcas In Norway

Kayaking
Bryggen in Bergen | Photo by Lars Korvald | Visit Bergen

Bryggen in Bergen

Cycling

Northern Lights

Pulpit Rock
We can plan your tailor-made trip of a lifetime to Norway. Get in touch today.