Marc Zimmer W6ax4z6x Rs Unsplash
Roman Huber @Romempix (1)
Dominic Breitbarth @Dominiclars
Scroll to content
Halfway between Iceland and Scotland, these far-flung islands are unspoilt by tourism and untouched by time. Set amongst steep fjords and jagged peaks, clusters of colourful cottages shelter from the harsh Atlantic winds. Hardy Faroese sheep graze peacefully on the verdant hills while puffins nest perilously in the vertiginous cliffs.
From short breaks to the quirky pint-sized capital, to a self-drive adventure around the islands, we can plan your trip to this dramatic archipelago. Below you'll find a selection of our favourite Faroe Islands holiday ideas for inspiration.
Once a Viking stronghold, the eighteen volcanic islets jut out of the the North Atlantic Sea like a scene from Middle Earth. Waterfalls cascade through emerald valleys and over rugged plateaux. Soaring peaks enclose hidden lakes while picturesque turf-roofed huts evoke scenes from ancient Norse legends. It's the perfect setting for the latest Bond film, No Time to Die.
This remote archipelago might seem like an inhospitable place to live – or even visit – yet tight-knit communities have thrived here for centuries. There's a surprisingly vibrant cultural scene and even a two-star Michelin restaurant. The tiny capital, Torshavn, is an excellent base for exploring the other islands. Linked by sub-sea tunnels, ferries, causeways and bridges, getting around the rugged terrain is easier than you might think.
These wild, empty landscapes will appeal to hikers, birdwatchers and anyone looking for an off-grid adventure. With direct flights now available from Gatwick, Europe's best-kept secret is about to be discovered.
The Largest Island
The largest and most populous island, Streymoy is the Faroes' cultural and commercial hub. The compact capital, Torshavn, is surprisingly cosmopolitan with hipster bars, design shops and a handful of world-class restaurants, while the narrow streets of the Tinganes Peninsula are crammed with colourful turf-roofed houses. Sail the windswept west coast to watch daredevil seabirds swoop from the incredible 700m Vestmanna cliffs into the churning waters below, or explore the far north where surfers in the tiny hamlet of Tjornuvik have the Atlantic rollers all to themselves.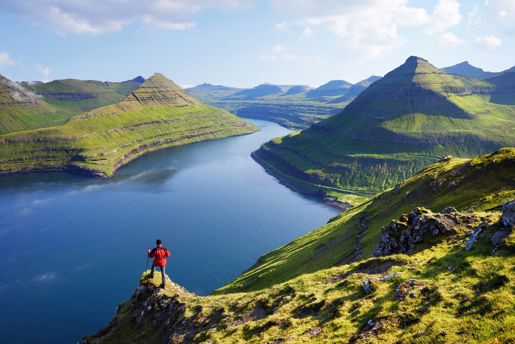 East Island
With steep-sided fjords and precipitous cliffs, Eysturoy is characterised by its spectacular scenery. In the mountainous north, winding trails lead up to the islands' highest peak, Slaettaratindur, with stunning views across the archipelago. Clinging to the edge of a rocky gorge, Gjogv is one of the island's prettiest settlements, while nearby Funningur is known for its photogenic turf-roofed church dwarfed by its mountain backdrop. From the village of Elduvik, a cluster of traditional cottages gaze out across the sea to Kalsoy.
The Northern Islands
The six islands in the archipelago's northeast are known collectively as Nordoyggjar. Curved around a beautiful bay, Klaksvik, on Bordoy, is the Faroes' second biggest town with a busy fishing port and magnificent Old Nordic Style church. On the skinny island of Kalsoy, hike out to the lonely lighthouse at Trollanes for breath-taking views, or contemplate the striking 'Seal Woman' who guards the icy waters of Mikladalur. Ferries run to the remote islands of Svinoy and Fugloy in the furthest corners of the country. With seven of the Faroes' 10 highest peaks, Nordoyggjar is ideal for climbing and hiking. 
The Western Islands
Home to the Faroes' only airport, Vagar is the starting point for most visits. With 50 summits and just six settlements, it's an appealing landscape of rolling hills crisscrossed with hiking trails. In the mountainous northwest, the isolated village of Gasadalur has one of the island's most picturesque waterfalls, plunging over high cliffs into the sea. Nearby, Leitisvatn Lake appears to float hauntingly above the ocean. Don't miss a boat trip out to Mykines, the Faroes' most westerly isle where you can walk amongst puffin burrows and cross the gorge by footbridge to Mykinesholmur lighthouse.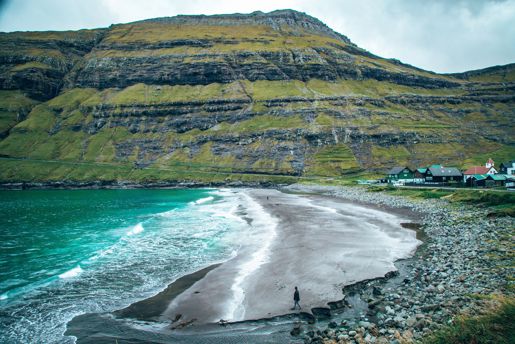 Sandoy & the Southern Islands
A short hop from Streymoy, you might have these lesser-visited southern isles all to yourself. What they lack in jagged peaks and precipitous cliffs, they make up for in fertile valleys, glistening lakes and sweeping basalt dunes. Pockets of pastel-coloured houses dot the island of Sandoy, where many Faroese artists exhibit their work. Stroll along sandy Soltuvik Bay, rappel off the cliffs or follow winding roads to explore remote farming outposts. Across the windswept sea, Skuvoy Island is small and green, while tiny Stora Dimun has just seven residents and a handful of Faroese sheep.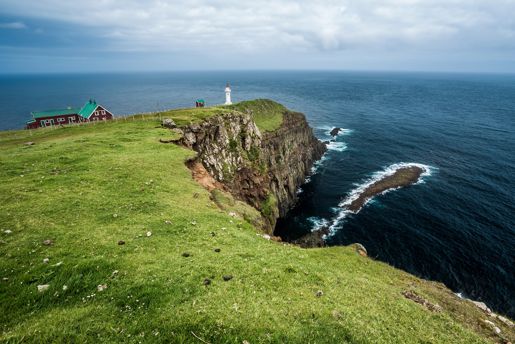 Suduroy & the far South
The southernmost of the Faroe Islands, scenic Suduroy feels like the end of the earth. Magnificent grass-covered mountains and vertical sea cliffs make it one of the most dramatic islands. At Akraberg, WWII pillboxes can still be found dotted along the rocky promontory that forms the archipelago's southern tip. Hike in the Hvannhagi natural area where few visitors have ever set foot or visit the jaw-dropping Beinisvord cliffs which inspired the Faroes' most famous poet Poul F Joensen. Suduroy's neighbour, Litla Dimun is the smallest island, inhabited only be sheep and birds.
We'll send you a complimentary copy of Bradt's Travel Guide Book to the Faroe Islands when you book your trip to this far-flung archipelago with us
Highlights of the Faroe Islands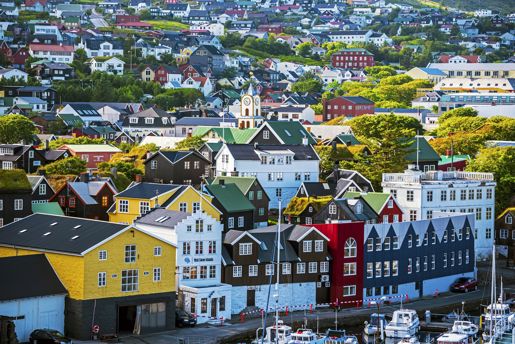 Torshavn City Breaks
Europe's most epic archipelago is also home to the world's smallest capital. Whether you're looking for a short weekend getaway or want to explore all 18 dramatic islets, Torshavn will most likely be your base, or where you spend most nights. This tiny Nordic city, on the isle of Streymoy, is a delight to explore on foot. Meander along cobbled streets among pretty turf-roof houses where several shops selling sought-after Faroese sweaters will tempt those looking for a lifelong and sustainable investment.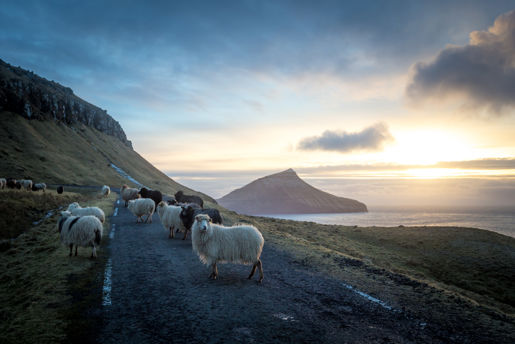 Faroe Islands Self-Drive Holidays
With a 600km network of well-maintained roads, a self-drive holiday around the Faroe Islands is perfect for those wanting to explore this wild destination independently. Six of the 18 islands are connected by road and excellent car ferry connections transport adventurous travellers to the more remote islands of Mykines, Sandoy and Suduroy. With only three sets of traffic lights on the entire archipelago – all in Torshavn – you are more likely to be held up by wandering sheep!
You'll find several shops in the capital where shelves are full of chunky-knit garments, made from the wool of local sheep. Get your very own Nordic knitted creation – lovingly crafted by hand, in traditional Faroese style.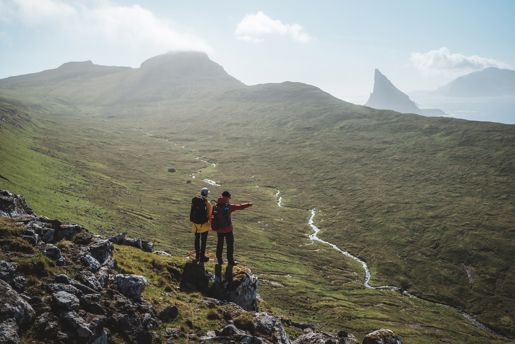 Take a walk on the wild isles
A paradise for hikers, there are lots of walking routes all over the Faroe Islands. From short jaunts and moderate terrain wanders to steep and stony scrambles, the windswept wilderness begs to be explored on foot. Each island offers spectacular scenery and camera clicking vistas will reward all those who take to the trails. Although the islands are not as cold as you might expect, they do host some of the most unpredictable weather in the world, so no matter when you choose to visit, it's important to pack for all seasons.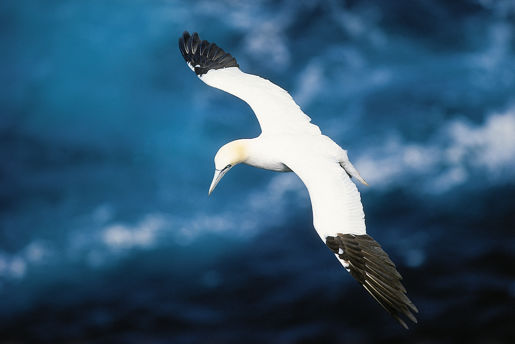 A birders paradise
The best time to catch a glimpse of the millions of migrating seabirds that nest all over this isolated archipelago is from May to August. The cliffs on the northern and western coasts become a bustling metropolis where puffins, razorbills and guillemots seek the perfect nesting environment to raise their young. Travel the 20-minute ferry ride from Torshavn to Nolsoy Island where a storm petrel colony is claimed to be the world's biggest, and take a day trip to the island of Mykines, where the birds outnumber people here by almost a million to one.
"It's like the Faroe Islands were dreamt up for migratory birds. Each of the 18 isles is a readymade roost of volcanic cliffs and heathland perched in fishy seas. This wind-whipped, wave-washed landscape is exactly why 300 species of birds descend on the Faroe Islands to breed and raise their sprogs each spring"

responsibletravel.com
Wonderful Places to Stay in the Faroe Islands
Faroe Islands In Pictures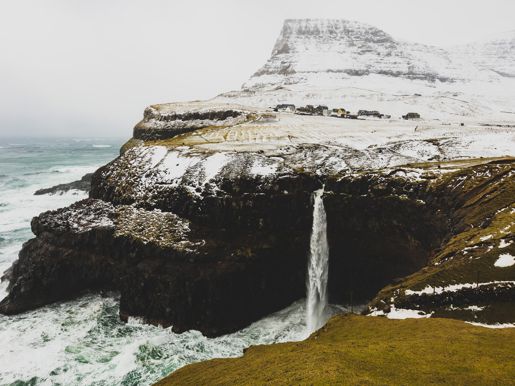 Gasadalur waterfall on Vagar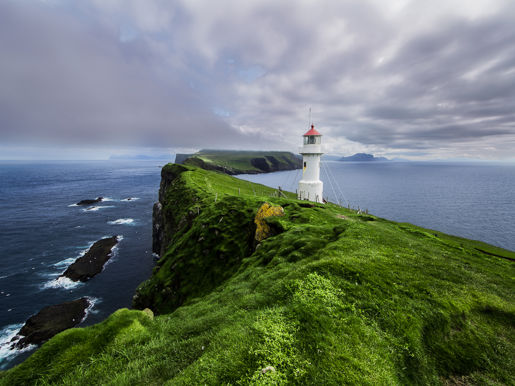 Hólmur lighthouse on Mykines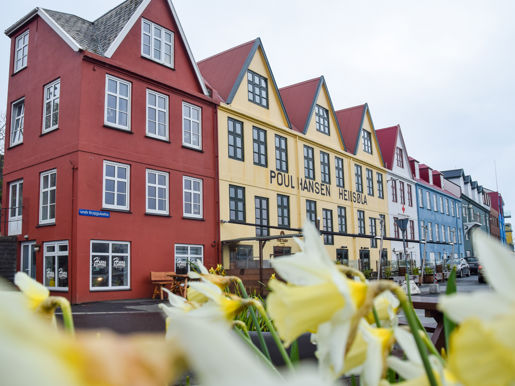 The capital of Torshavn on Streymoy
Puffins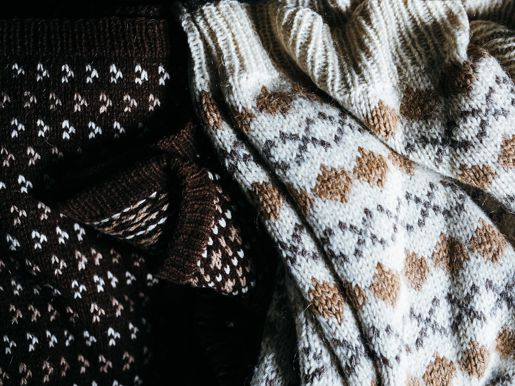 Traditional Faroese knitting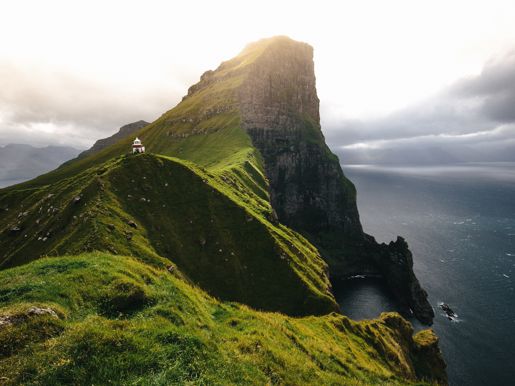 Kallur lighthouse on the island of Kalsoy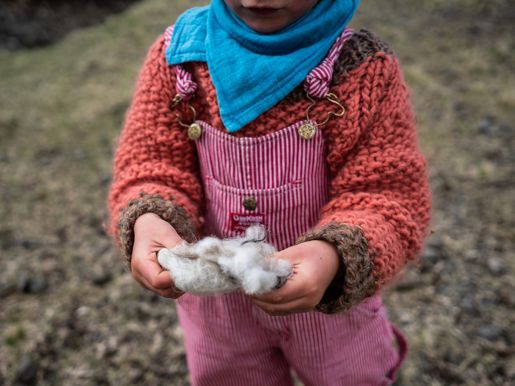 Collecting wool
We can't wait to help you plan your trip to this wild and windswept archipelago