Witnessing Mother Nature's most famous light show is one of the greatest travel experiences on earth. Head north, above a latitude of 60 degrees from late September through to early April, and you'll be in prime position for dazzling displays of this remarkable phenomenon. Whether you choose to visit Iceland, Finland, Sweden or Norway, we can offer a wide range of accommodation and experiences designed with aurora hunting in mind.
Northern Lights Holiday Ideas
Below you'll find a selection of our favourite Northern Lights holiday ideas for inspiration. Although sightings of the ethereal light show can't be guaranteed, we have carefully selected places, properties and people to maximise your chances of gaining a glimpse of the bright blazing skies, and can craft the perfect winter Northern Lights holiday for you.
Coolest Northern Lights Experiences
Spend a night on a bed of ice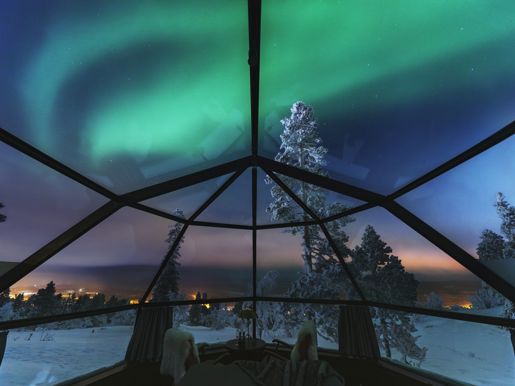 Stay in a luxury glass igloo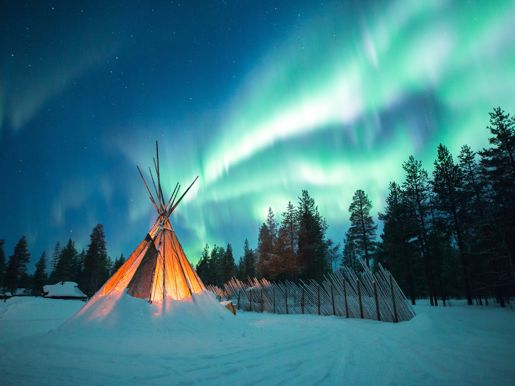 Head to an aurora camp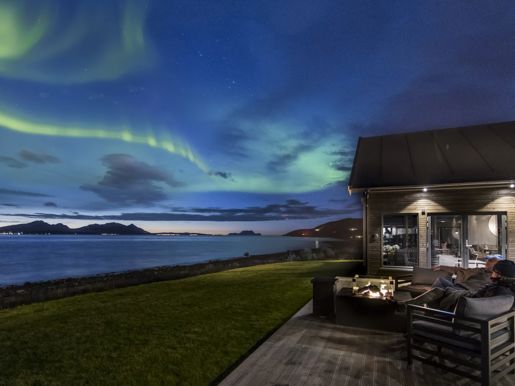 See the aurora in Autumn
Search by snowmobile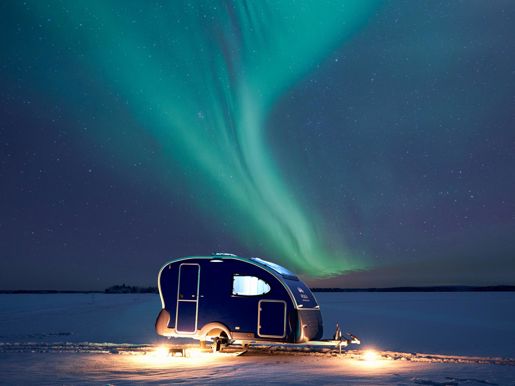 Sleep in an aurora wagon for two
Treat the family to a cosy log cabin break
The Northern Lights are visible on around 200 nights of the year in Finnish Lapland. Choose to stay at the Arctic Treehouse Hotel in Lapland's capital or opt for nights spent in a glass-roofed igloo at the Arctic Snow Hotel. Situated far enough away from the light pollution of the city, the igloos here afford magnificent displays of the aurora. Those seeking a winter wonderland, should head to the far northern reaches of Finnish Lapland. With direct flights twice weekly from London, it's easier than ever before to take a long weekend break in the wild.
The volcanic and lunar landscapes and incredible natural wonders, coupled with a long list of spine tingling activities, make Iceland a popular destination for those wanting a jam-packed itinerary. Stay in the country's compact capital Reykjavik, and search for the Northern Lights after dark in a Superjeep designed for adventure, or rest in the remote countryside. Hotel Ranga - one of South Iceland's boutique retreats has outdoor hot tubs for guests to relax in whilst watching the Northern Lights dance overhead.
In Swedish Lapland, the world-famous Treehotel awaits guests who wish to float in a room between pine trees, and ICEHOTEL has rooms carved into works of art and a menu of evening excursions, perfect for aurora hunters.
Wonderful Places to stay to see the Northern Lights