Large ICEHOTEL2 Photo Martin Smedsen Edit
Medium Deluxe Suite Dont Get Lost Icehotel 2017
Medium Art Suite Dancers In The Dark Icehotel 2017V2
Ice Hotel Holidays
Sweden | Finland | Norway
Scroll to content
As temperatures plummet in Northern Europe during winter months, the environment becomes a construction site where building blocks of ice are used to create some of the the world's coolest places to stay. Expect a frosty reception when you check in to a frozen artwork for a night at -5°C. Read on to find out more about our favourite Ice Hotels in Sweden, Finland and Norway.
SWEDEN'S WORLD FAMOUS ICEHOTEL CELEBRATES 32 YEARS
In 1989 the world's first ice hotel opened its doors and welcomed visitors to sleep overnight in sub-zero temperatures. Three decades later, Jukkasjärvi in Sweden has become world-famous for this annual arctic masterpiece. Below are some of our most popular itineraries.
"In 1989 we had no idea how much attention a hotel made of ice and snow would get… But here we are, ready to celebrate Icehotel's fantastic history as well as exciting future"

Yngve Bergqvist | Founder Icehotel, Sweden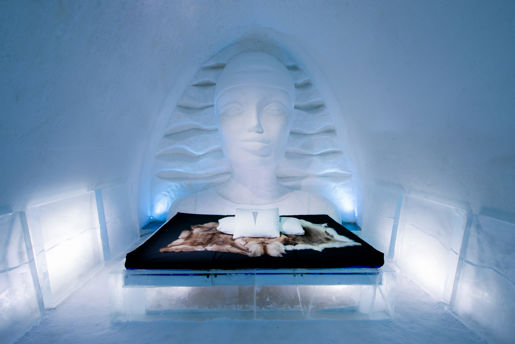 How does it work
Sleeping in a room made entirely out of ice is a magical experience, but it's important to be prepared. Temperatures in the ice hotels typically hover around -5°C degrees, so you will be provided with a expedition-style thermal sleeping bag which will keep you properly insulated for your night on a bed of ice. Saunas, bathroom and showers are also available in adjacent buildings as well as spaces to safely store your luggage. A heated, serviced lounge is available 24 hours a day at all of the accommodations with friendly, experienced staff on hand to talk you through logistics and answer any questions you might have.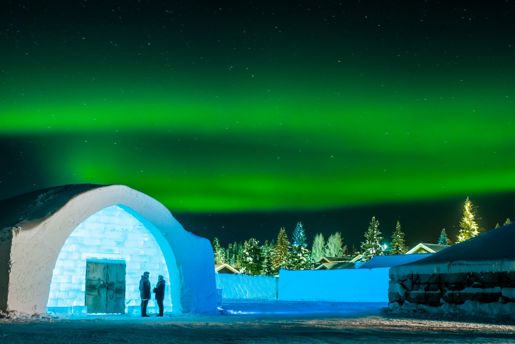 How to keep warm
Dressing properly to keep warm is key to staying safe and enjoying your night sleeping on a bed of ice to the fullest. Make sure to pack lots of layers, which will allow good ventilation of body heat in materials that breathe and avoid perspiration. We recommend thermal underwear (preferably wool), breathable clothing, plenty of socks (again, preferably wool, rather than cotton or synthetic), and a warm hat. Functional outer clothing is available to loan from the ice hotels to keep you properly warm in the Arctic temperatures.
The coolest ice hotels in the world
We can't wait to help plan your overnight stay on a bed of ice